Products Available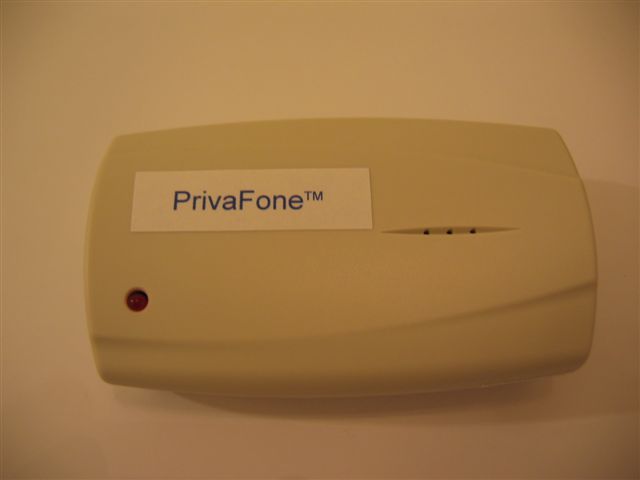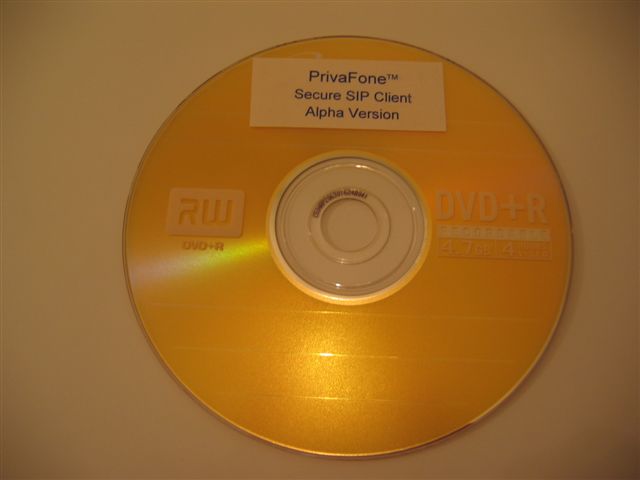 PrivaFoneTM USB/RJ11 Adapter (includes USB and phone cables) PrivaFoneTM Secure SIP Client Alpha Version (code needs some work)
Price: $149
Products under Development
In order to combat the widespread--and illegal--surveillance of people worldwide, PrivaFone, Inc. is developing secure VoIP products:
Secure SIP Softphone using both symmetric and asymmetric encryption. The softphone is designed to work with the Tiger Jet USB/RJ11 adapter (www.tjnet.com), which will allow people to use an ordinary telephone as a handset.

PBX Server--lets users easily upload their own SIP proxy server to a website and register their SIP softphones with the server. This solves the problem of getting through firewalls. Covert Mode--users have the option of encrypting SIP packets a second time under HTTPS, which disguises the fact that a VoIP call is even taking place.

SIP service by subscription. Users may subscribe to PrivaFone SIP proxy service and use our server in lieu of buying and maintaining their own.
Symmetric keysets will be transferred securely over the Internet by means of a proprietary Keyset Transfer Utility.
Our products are based on the open-source sipX code (www.sipfoundry.org), and our source code will be published as well. The functional structure of our products is shown in the diagram below.
As you can see, our secure VoIP products will allow users to have a secure VoIP conversation through their own server. Users also may register their phones with a third-party server. In this case, a user may have "real" PSTN service with an ITSP as well as make secure VoIP calls to other subscribers of that ITSP. Finally, users may relay calls from their PBX server to a third-party ITSP, so that it does not appear that they have VoIP service.
In the near future, we plan to port our Softphone to mobile operating systems, which will allow users to make secure, covert and anonymous calls to/from any wireless access point on earth.
We also plan to upgrade the Server with email, IM, web surfing and videoconferencing capability, so that people may use their own private server for web browsing and secure communication. The Server easily can be uploaded to a website anywhere in the world, allowing for secure and covert communication outside the reach of adversaries.
PrivaFone Functional Structure